X-47B flies with gears up
X-47B Unmanned Combat Air System Demonstration aircraft flew with its landing gears up for the first time on Sept. 30.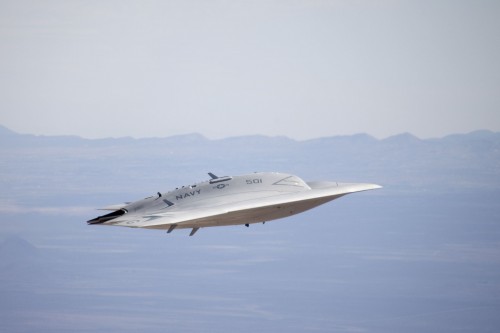 Source: Northrop Grumman Corp.

The flight, conducted at Edwards Air Force Base, also helped validate precision navigation hardware and software that will allow the X-47B to land with precision on the moving deck of an aircraft carrier.