VMFA(AW)-121 F/A-18Ds made first arrested landing on island of Tinian
F/A-18D Hornets from VMFA(AW)-121 are the first fighters to land at Commonwealth of Northern Mariana Island of Tinian as part of Exercise Geiger Fury 2012.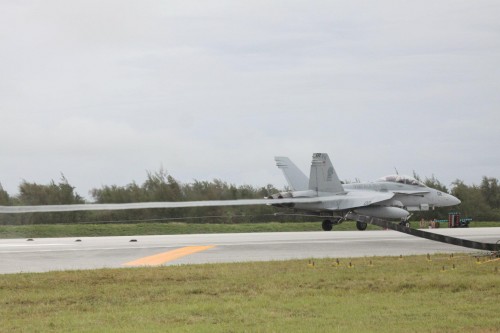 Lance Cpl. J. Gage Karwick

With help from a M-31 arresting gear, four Hornets made three arrestments each in less than one hour and 15 minutes.
[thumb]http://www.facebook.com/media/set/?set=a.382089265172737.82582.142433445804988&type=1[/thumb]