Photos: Preview of the Republic of Singapore Navy's Open House
This year, it is the Republic of Singapore Navy's turn to host their Open House and we were privileged to be invited for a preview on May 9.

Stepping into the Mission Zone, you'll come across this Boeing Insitu ScanEagle UAV. What makes this exhibit unique is that this is a real ScanEagle deployed on board the RSN's Missile Corvettes, unlike the replicas surrounding it. Singapore is the first country in Asia to operate this UAV. Its 2-stroke piston engine actually runs on racing fuel, we were told.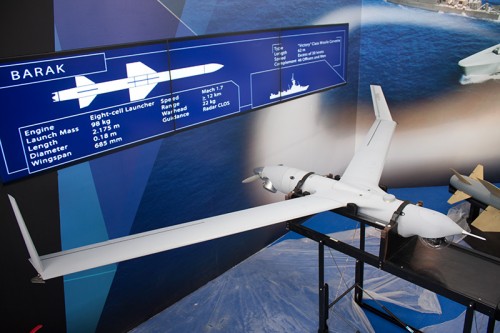 If you plan to visit the Open House, don't miss out the daily "Storm & Rescue!" dynamic display that takes place at 9.30am and 2.30pm on May 18 and 10.30am and 2.30pm on May 19.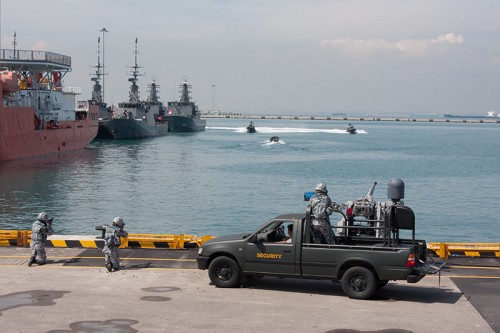 The Fearless class patrol vessels of the Singapore Navy are armed with Mistral surface-to-air missiles on the Simbad twin-tube launcher/mount, do drop by the Mistral simulator at the Mission Zone and try taking out enemy warplanes.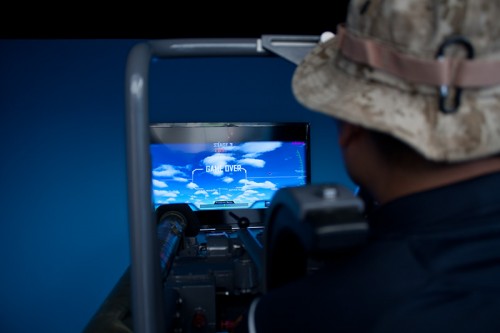 A Republic of Singapore Air Force S-70B naval helicopter whizzed past a Formidable class stealth frigate.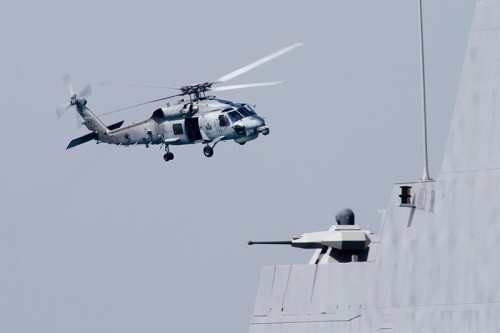 Six warships from Australia, India, Indonesia and the United States will be taking part in this year's Open House as well, pictured here is LCS-1 USS Freedom at Changi Naval Base.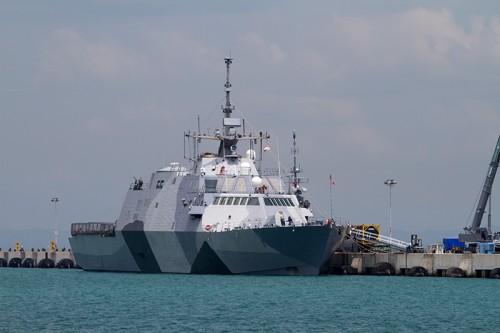 You'll find many electro-optical systems installed on board the Singapore Navy's ships but the one below can only be found on dry land. Perched on top of a RSAF SPYDER anti-aircraft missile firing unit, this E/O system gives the SPYDER a secondary targeting capability. This new configuration was tested in March during Exercise Cope Tiger in Thailand.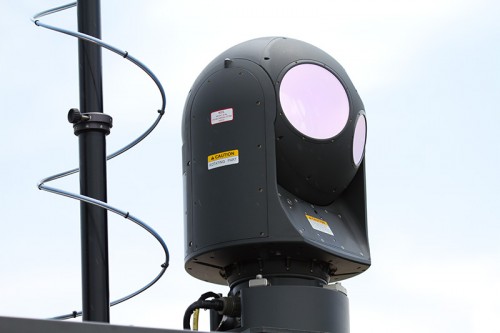 Hit the link below if you are interested to visit the Open House at Changi Naval Base. Free shuttle buses are available to ferry you from Singapore Expo. Lastly, a big Thank You to Singapore Ministry of Defence for the preview.