'The Ghost' returns to MCAS Kaneohe Bay
The sole C-20 operated by the U.S. Marine Corps has returned to Marine Corps Air Station Kaneohe Bay after an 11-month overhaul at St. Louis.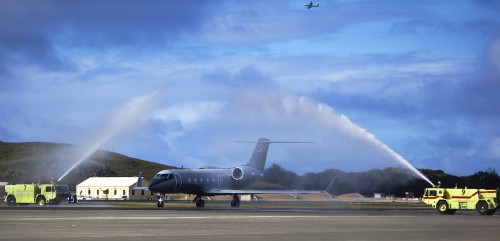 U.S. Marine Corps photo by Lance Cpl. Matthew Bragg

The jet is nicknamed "The Ghost", after it was torn apart during a tornado and resurrected by a work crew.
[thumb]http://www.mcbhawaii.marines.mil/News/NewsArticleDisplay/tabid/6999/Article/144840/the-ghost-returns-to-mcas.aspx[/thumb]