Could TNI-AU radar unit 231 shed light on the fate of #MH370
When Royal Malaysia Air Force's own military radar last saw Malaysian Airlines flight MH370, the Boeing 777 was 200 miles from Penang and was heading towards India's Andaman and Nicobar Islands. Across the Straits of Malacca, TNI-AU (Tentara Nasional Indonesia Angkatan Udara, Indonesian Air Force) radar unit 231 was also monitoring the skies above those busy shipping lanes.

Information from the unit's webpage on the official government website revealed that the outfit was established on May 13, 1986 in Lhokseumawe, Aceh, Sumatra. It operates a single Thomson-CSF TRS-2215 which can detect aircraft up to a range of 510km. The radar was further upgraded in 2008 to improve its performance.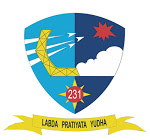 Photo: satrad231.blogspot.com
Using this information, an circle is draw over Lhokseumawe. At a range of 510km, the radar could potentially see all the way up Peninsula Malaysia and into Southern Thailand.
However, The Jakarta Post quoted Indonesian Air Force spokesman Air Commodore Hadi Tjahjanto on Friday as saying that unit 231 did not detect MH370 on that fateful morning. Hadi added that the range of the radar was 240 nautical miles, which is approximately 445km. Even with a reduced range, the radar is still able to see up to Peninsula Malaysia.
According to Hadi, data from the radar has been given to the Malaysian authorities. Hopefully a detail analysis by the U.S., British and Malaysian investigation teams can reveal more on what happened to MH370.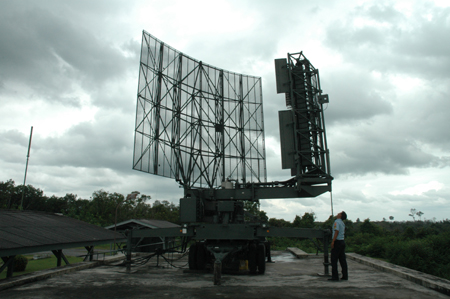 Photo: satrad231.blogspot.com
Sources
[thumb]http://www.kohanudnas.mil.id/read/satrad231/46[/thumb]
[thumb]http://satrad231.blogspot.sg/2012/12/radar-thomson-trs-2215-tni-au.html[/thumb]
[thumb]http://www.thejakartapost.com/news/2014/03/14/ri-radar-did-not-detect-mh370-malacca-strait-air-force.html[/thumb]