Indonesia needs 12 more air defense radars
Commander of Indonesia's National Air Defense Command said his country lacks sufficient numbers of air defense radars to adequately protect its airspace.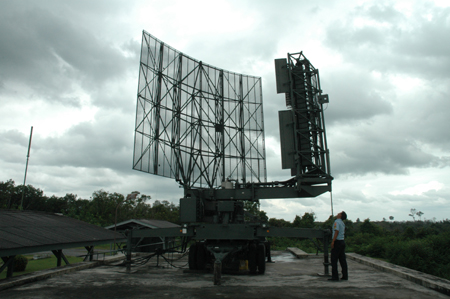 Photo: satrad231.blogspot.com

Air Vice Marshal Hadiyan Sumintaatmadja said only 20 radars are available for his use while the true requirement is for 32 radars. Without sufficient number of radars, he is forced to rely on secondary radars from the civilian air traffic control service. However, military aircraft entering Indonesian airspace might not switch on their transponders.
The situation is especially acute in the areas of Kalimantan, North Maluku, South Maluku, Papua and West Sumatra.
[thumb]http://pekanbaru.tribunnews.com/2015/10/05/tni-au-akui-wilayah-udara-indonesia-rawan-dimasuki-pesawat-militer-asing[/thumb]