Elta, Saab, Selex peddling their AESA solutions for KF-X
Elta, Saab and Selex ES are working hard to attract South Korea's attention as they try to seek to have their AESA radars installed on the Korean KF-X fighter.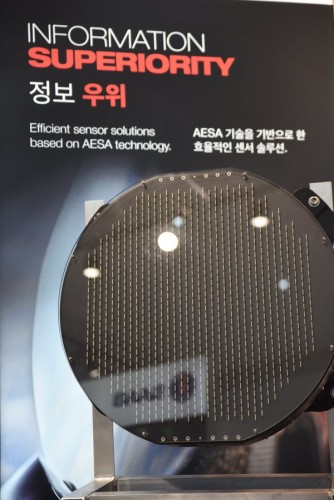 Photo: Saab

Instead of the Raven, Selex ES is touting the Captor-E AESA radar from the Eurofighter. Saab displayed a model of its PS-05/A with an AESA antenna during the the Seoul International Aerospace and Defense Exhibition (ADEX). Elta has been supplying its EL/M-2032 pulse Doppler radar for the KAI FA-50, it is offering the EL/M-2052 AESA radar for the KF-X.
[thumb]http://www.defensenews.com/story/defense/air-space/isr/2015/10/25/seoul-debates-best-strategy-acquire-aesa-radar/74450986/[/thumb]