Bahrain in talks to buy a batch of F-16Vs
A Lockheed Martin official told Flight Global that Bahrain is close to making a decision to upgrade its F-16 fleet to the V configuration and simultaneously procure a batch of newly-built F-16Vs.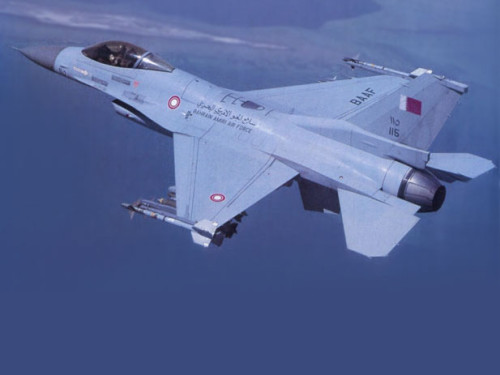 Photo: RBAF

Rick Groesch, regional vice-president, Middle East for Lockheed Martin Aeronautics, says the Gulf state is looking at buying 17 or 18 new F-16Vs and these will come with conformal tanks.
Groesch added that if the upgrade deal goes thru, the fleet will be modified in the country with assistance from Lockheed Martin.
[thumb]https://www.flightglobal.com/news/articles/bahrain-considering-f-16v-order-fleet-upgrade-421250/[/thumb]