Sentinel-1A satellite maps out North Korea's nuclear test site
Sentinel-1A, a European radar imaging satellite launched in 2014, has mapped out the surface of the test site in North Korea where it conducted an underground nuclear bomb test in January.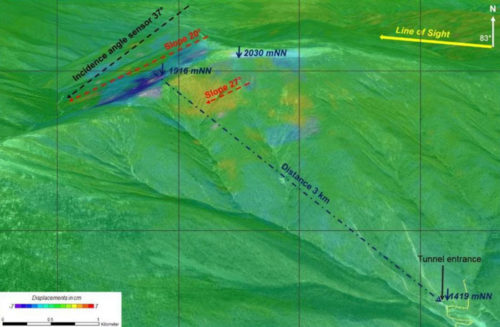 Image: ESA

Data analyzed by Germany's Institute for Geosciences and Natural Resources (BGR) showed areas where the ground rose and fell.
Two sets of measurements taken on Jan.1 and Jan. 13 were used for the analysis. North Korea carried out the nuclear bomb test on Jan. 6.