Deliveries of KC-46A delayed, Milestone C in August
Boeing and the U.S. Air Force have concluded that the former will not be able to deliver the KC-46A to units in the spring of 2017 and will now schedule it for late summer or early fall of next year.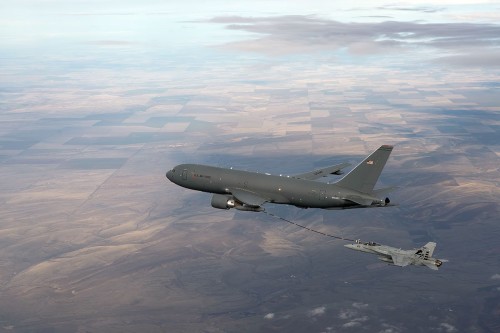 Photo credit: John Parker, Boeing

Milestone C, the decision to kickoff low-rate production, will now happen in August instead of next month.
Good news is, aircraft deliveries to Pease Air National Guard Base is still on schedule for spring 2018.