Video link: 127th Wing's A-10s land on a road in Estonia
At approximately 2 p.m. on Jun. 20, four A-10s assigned to the Michigan Air National Guard's 127th Wing landed on a stretch of the Jägala-Käravete Highway in northern Estonia. Hit the source below for the link to the video.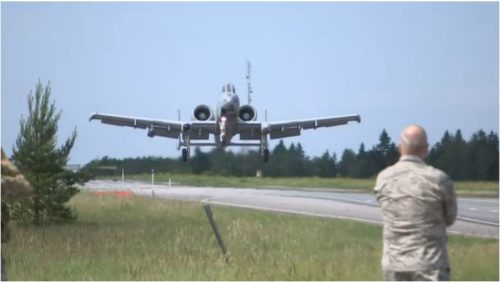 Brig. Gen. Doug "Odie" Slocum, commander of the 127th Wing, explained that this was the first time his A-10s have landed on a road since the 1980s.
The planes each took turns to land with others watching overhead. Once landed, the aircraft will depart after sitting on the ground for between five to ten minutes.