C-119 that participated in Battle of Chosin Reservoir saved from scrap yard
A Fairchild C-119B, #48-0352, was supposed to be turned into scrap metal but the Air Mobility Command Museum managed to rescue it in time at Edwards Air Force Base.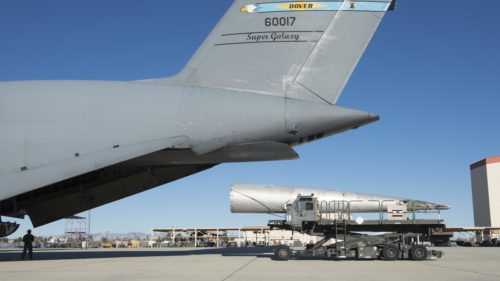 U.S. Air Force photo by Senior Airman Zachary Cacicia

According to John Taylor, AMC Museum director, this is the second-oldest C-119 in existence and the only surviving aircraft from the operation that air-dropped mobile bridge sections to Marines during the Battle of Chosin Reservoir in Korea.
The battle occurred from Nov. 27 to Dec. 13, 1950 and 30,000 UN troops were trapped between Koto-ri and Hungnam after China blew up a bridge along the route.
Eight C-119s, operated by the 314th Troop Carrier Group out of Ashiya Air Base, Japan, dropped eight bridge sections by parachute and the troops were able to build a bridge using four sections.