Bangladesh releases tender for 8 multi-role fighters
Bangladesh's Directorate General of Defence Purchases (DGDP) has published a tender on Feb. 28 for the purchase of eight multi-role fighter aircraft.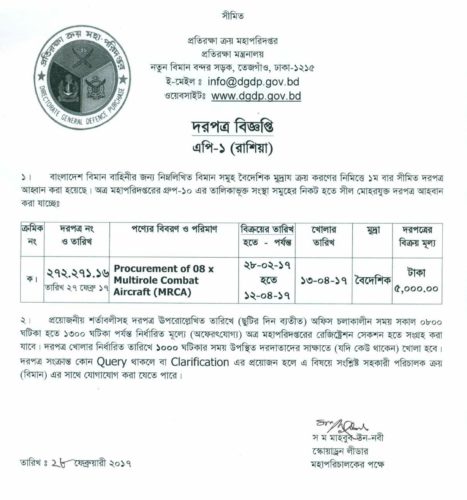 The country is shopping for twin-engine aircraft that is brand new, according to the tender specifications. Base on these factors, the Russia MiG-29 is an obvious choice.