Quadcopter was used to perform preflight inspection of C-17
Over at Edwards Air Force Base, the 412th Test Wing's Emerging Technologies Combined Test Force used a quadcopter to conduct a maintenance inspection of the exterior of a C-17 on Mar. 6.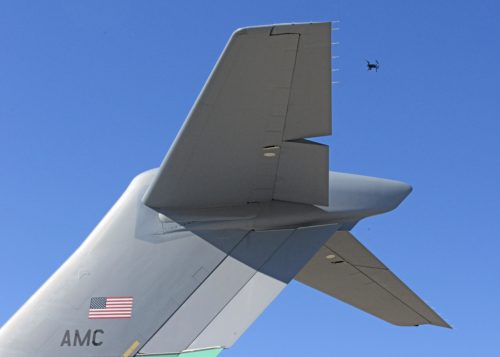 U.S. Air Force photo by Kenji Thuloweit

The three sorties was so successful that the ground crew sign off their preflight external inspection of the aircraft, which is on loan from Joint Base Lewis-McCord.
The use of a drone is expected to help cut the inspection time from 45 minutes to an hour to just minutes.