Patrouille de France's flight over San Francisco Bay spooked residents
French Air Force aerobatic team Patrouille de France flew a photo flight over San Francisco Bay on Apr. 16 and many residents were concern with the overflight.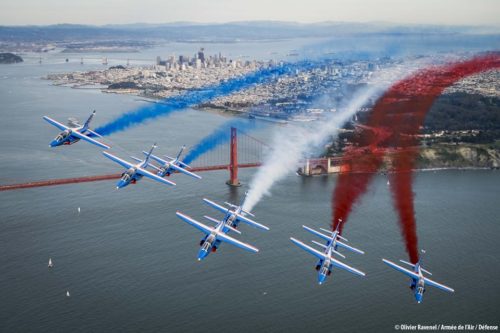 The team is currently on a tour in the United States to mark the 100th anniversary of America's entry into World War One.
They are making plans to fly over 9 symbolic monuments such as the Statue of Liberty in the U.S.