RQ-4 arrives at Yokota Air Base, Japan
The first of five RQ-4s to deploy to Yokota Air Base, Japan arrived at the base on May 1.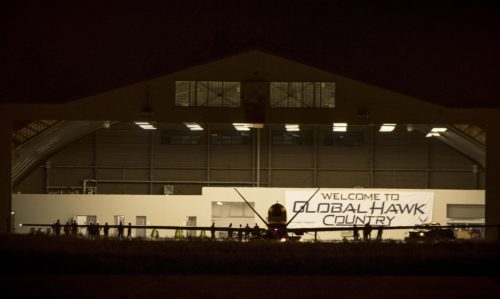 U.S. Air Force photo by Airman 1st Class Donald Hudson

The five-month deployment in Japan is necessary in order for the unmanned aerial vehicle to avoid the typhoon season at its home base in Guam.
Usually, the drone deploys to Misawa Air Base but this year it is not possible due to runway repairs there.