Serbia shows off its ALAS
Serbia has demonstrated its ALAS (Advanced Light Attack System) long-range multipurpose fibre-optic guided missile system to the public.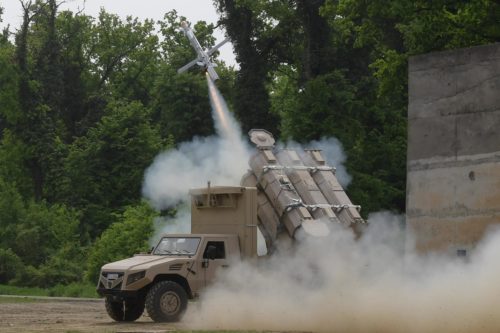 Photo: Serbian Ministry of Defense

The firing demonstration was carried out in front of Defense Minister Zoran Djordjevic and Serbian Army Chief of Staff General Ljubisa Diković. It was a rehearsal for the upcoming Victory Day celebrations.