U-2S tested new experimental technologies at Northern Edge
The U.S. Air Force disclosed that its U-2 high-altitude reconnaissance plane tested new experimental technology during the Northern Edge exercise in Alaska earlier this month.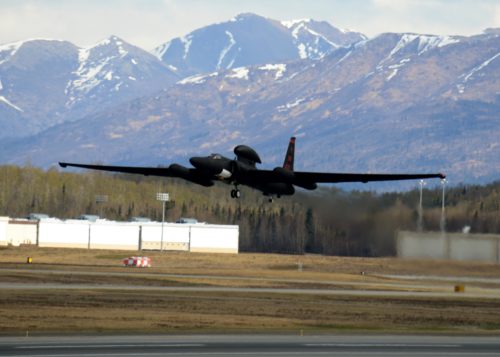 U.S. Air Force photo by Staff Sgt. Jeffrey Schultze

A detachment from the 9th Reconnaissance Wing was there for the exercise and the experimental technology allowed the U-2 to fully integrate with fourth- and fifth-generation aircraft.