Army Ready, Soldier Strong – Singapore Army Open House
We were invited by the Singapore Army yesterday for a sneak preview of its Open House in the heart of the city.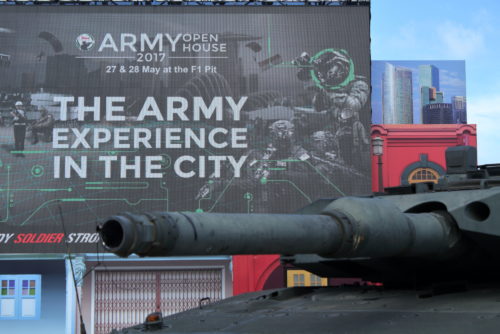 The Open house for the Army, last held in 2012, returns to the Singapore Formula 1 Pit Building again. Organizers are expecting up to 200,000 people to turn up for the event along Republic Blvd and has mobilized 3,300 soldiers and civilians to run the show.
Traditional crowd favorites such as the Dynamic Defense Display and vehicle rides are back and the organizers had spent the last nine months brainstorming for fresh ideas. Over the next few photos and video, we will highlight the new stuff that are new to the Open House.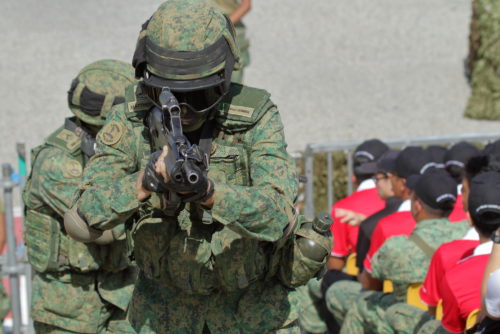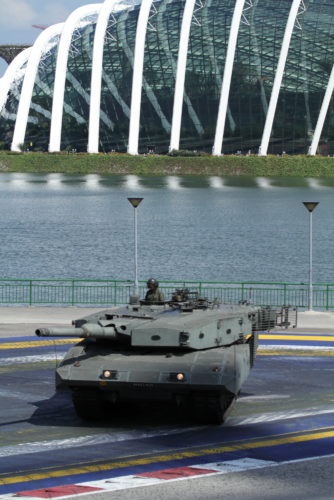 Two types of rides are available for the public, one can choose to sail down the Singapore river aboard a M3G Amphibious Rig or ride in six types of military vehicles.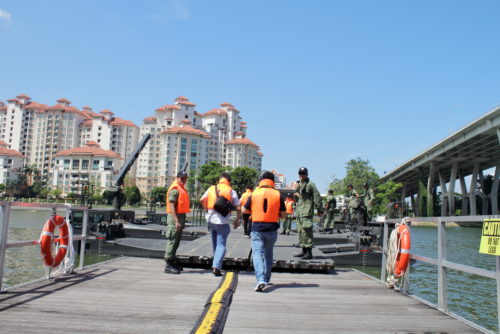 Operated by Combat Engineers, the M3G is an amphibious vehicle that can be configured to act as a bridge or raft.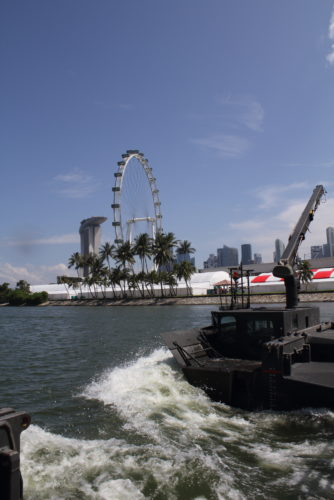 If you are worried about long queues at these rides, fret not, the organizers have decided to do away with queues and has implemented a registration system that allows you to choose the type and time of the ride you're interested in. You get a text message as a reminder on your phone too.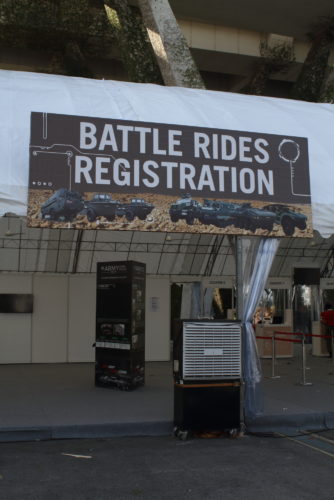 Singapore's elite counter-terrorism command – the Special Operations Task Force – will also be making its debut at the Dynamic Defense Display. Drawing personnel from the Commando's Special Operations Force and the Navy's Naval Diving Unit, its mission is to counter all terrorist threats from land, sea and air.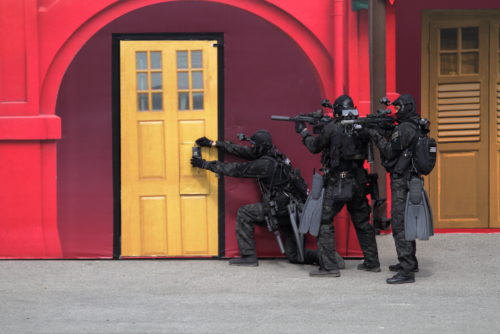 The Belrex Protected Combat Support Vehicle – which was commissioned into service last year – also made its debut.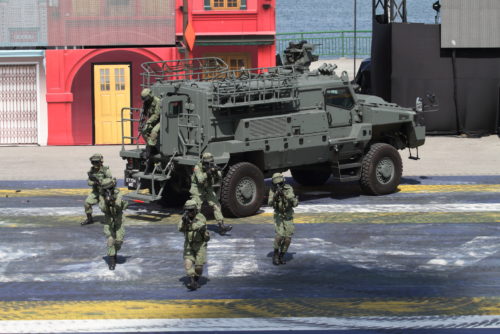 We were also fascinated by this interactive board that is found one of the halls that the Army has setup to commemorate 50 years of National Service. There is also a smartphone app for you to receive live updates for this event.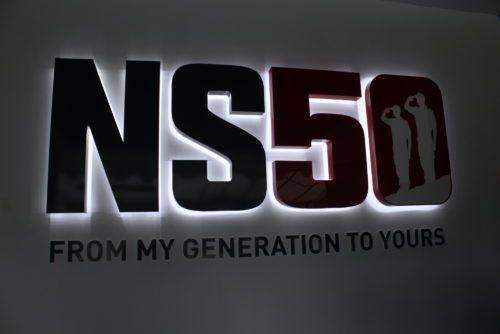 The obstacle course is something everyone undergoing basic military training will have to tackle. Love it or hate it, you get a chance to try out the modified Soldier Strong Challenge that is setup at the end of the building.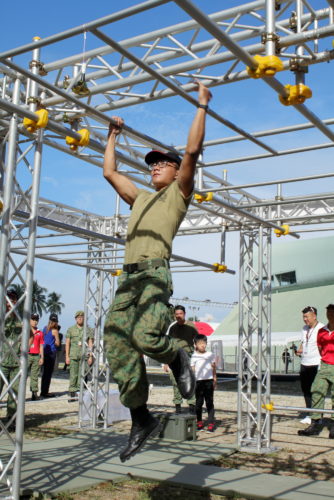 If its too hot and humid out in the open, you may head over to second level of the air-conditioned building to try out the Night Vision Zone. Here you get to navigate thru a pitch-black course using night vision goggles.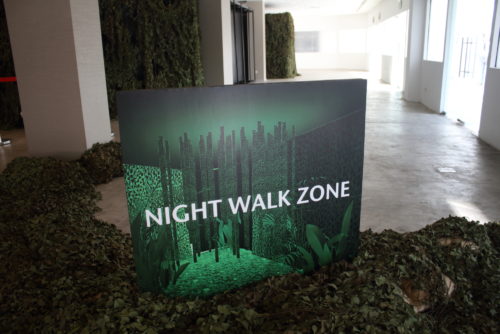 For more information, check out the Army Open House 2017 website.