The AC-130 is getting a new weapon
The U.S. Air Force has placed a sole-source order for 70 GBU-69/B Small Glide Munitions (SGMs) with Dynetics. The contract also has an option to buy 30 more weapons.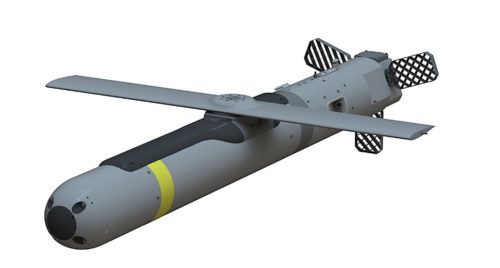 Graphic: Dynetics

Flight Global reports that the flying branch intends to integrate the weapon on its AC-130 and other platforms.
There were three other potential competitors but each failed to meet the requirements for one reason or another.
The SGM is a 60 lb. class, Stand-Off Precision Guided Munition (SOPGM) that can be integrated into a Common Launch Tube. One competitive advantage it has over Raytheon's Griffin is its all-azimuth launch capability. It's 36-lb. blast-fragmentation warhead is also more lethal than Northrop Grumman's Viper Strike munition.