France to arm its MQ-9s
French MQ-9s now operating in Africa will soon be weaponized, Defense Minister Florence Parly disclosed on Sept. 5 during her visit to Toulon.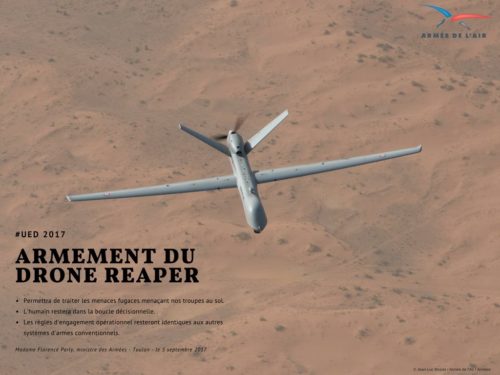 Parly said six of the Reapers – to be delivered in 2019 – will be armed first. They will be used against Islamist militants in West Africa. The current six aircraft will be converted by 2020.