Flight Test Historical Foundation to commemorate 20th anniversary of F-22's first flight
he Flight Test Historical Foundation will be hosting a Gathering of Eagles event on Oct. 21 to commemorate the 20th anniversary of the F-22's first flight.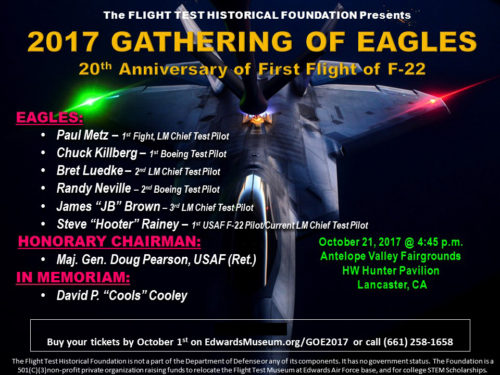 The event – opened to public – will take place at H.W. Hunter Pavilion at Antelope Valley Fairgrounds in Lancaster, California.
A panel discussion will feature former chief test pilots of the F-22 program.
Hit the link below for more details.