JASDF airmen visit Edwards AFB for student exchange
Maj. Naoki Morimoto, a flight test engineer, and Maj. Haruhiku Naganawa, test pilot, from the Japan Air Self-Defense Force had the opportunity to fly the F-16 and T-38 at Edwards Air Force Base on Sept. 26.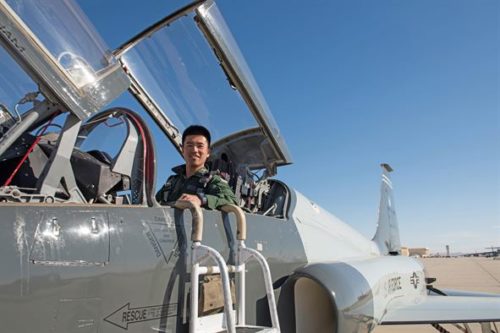 U.S. Air Force photo by Joseph Pol Sebastian Gocong

They were visiting the U.S. Air Force Test Pilot School as part of the school's international exchange program. American pilots were in Japan to fly JASDF aircraft in April.