Details emerged from KC-390 stalling incident on Oct. 12
New details have emerged regarding the stalling incident of the first KC-390 prototype on Oct. 12.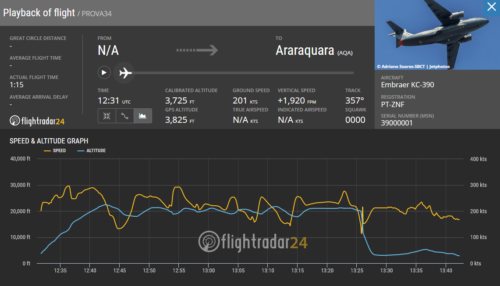 Brazilian trade publication Aero Magazine said test equipment inside the cargo plane had come loose during the stall test – which was simulating icing conditions.
ADS-B data showed the aircraft went from 21,000 ft to 3,000 ft in around 3 minutes. Airspeed dropped to 114 kts at one point. The crew managed to recover back safely at Araraquara 14 minutes later.
Embraer said in a statement that some of the "access hatches and aerodynamic fairings must be repaired." There was no damage to the fuselage.