India buys bombs from Russia and Baraks from Israel, cancels order for Spike
India announced on Jan. 2 that it will go ahead to buy 240 precision guided munition from Russia for its air force.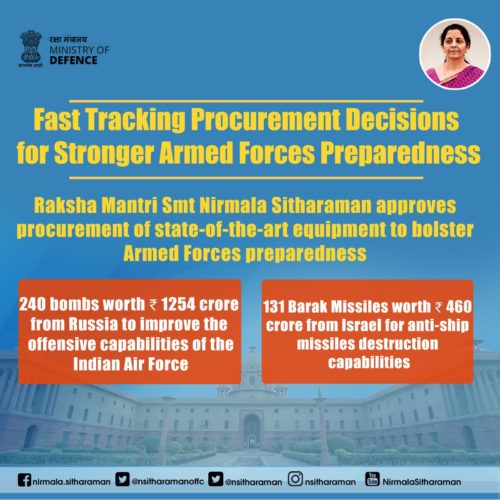 It will also approach Rafael for 131 Barak anti-air missiles for its naval ships.
Although Rafael has won a follow-on order for Barak missiles, it lost a lucrative contract to sell 8,000 Spike anti-tank missiles to New Delhi. The company also received official confirmation from India that the purchase for Spikes has been canceled.