Construction of China's third aircraft carrier has started
Hong Kong's South China Morning Post says China has started the construction of its third aircraft carrier at a Shanghai shipyard since last year.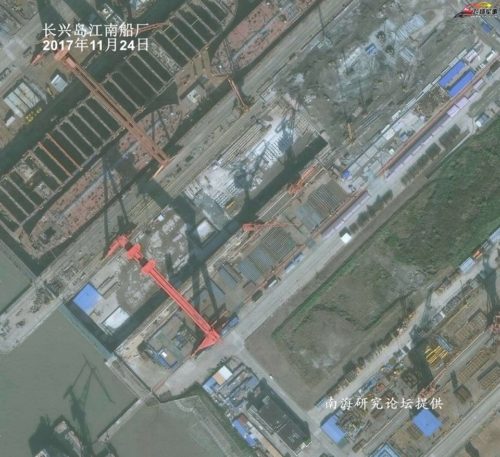 An anonymous source says construction is expected to take two years and the ship could have two islands, similar to British Queen Elizabeth-class. No decision has been made yet on the island's final design but it will definitely be smaller than the first two ships.