Embraer has partnered with ELTA to launch the P600 AEW
The new P600 AEW (Airborne Early Warning) has made its debut at the Paris Airshow this week. Embraer is joining forces with ELTA to launch the system.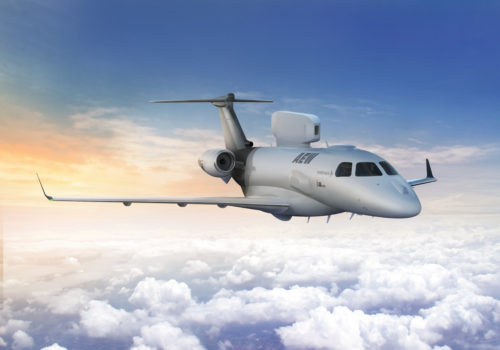 Credit: Embraer

Elta's ELM-2096 active electronically scanned array surveillance radar is mounted on top of Embraer's new Praetor 600 business jet.
For more information, hit the Source below