F-22 saves fuel by flying faster
The U.S. Air Force found out that the F-22 can save fuel by flying faster on ferry flights during an experiment carried out on Aug. 13.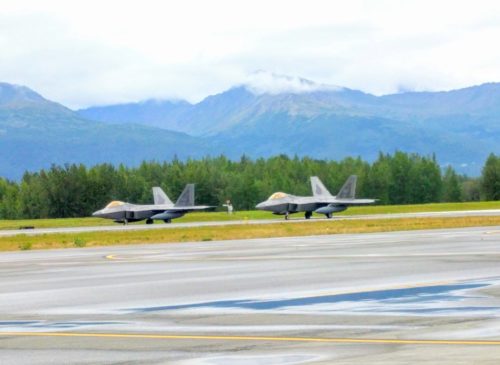 U.S. Air Force photo by Corrie Poland

Two groups of F-22s have completed their training at Joint Base Elmendorf-Richardson, Alaska and were flying back home to Joint Base Pearl Harbor-Hickam, Hawaii. They were accompanied by a pair of KC-10s.
The 618th Air Operations Center had predicted back in 2014 that flying faster could save total fuel consumption and flight hours and thus the two groups were assigned to test out the theory.
At the end of the five-hour flight, the group that flew faster "was able to cut about ten percent off the total flight time and six percent of the fuel required for this type of aircraft re-deployment."